Webrings
If you came here through a webring, I warmly invite you to explore the rest of my webpages.
Knock on the door and come in!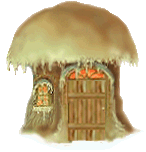 This The core of life is LOVE site owned by Ruth
[ Previous site | List Sites] Random Site | Join Ring | Next Site |
U bent als bezoeker terecht gekomen bij een webring-member van :
The core of life is Love
Dit houdt in dat uw gastheer of gastvrouw tijd maakt om voor die
mensen iets te betekenen, die hulp, advies of een luisterend oor
nodig hebben.
U mag uw vraag stellen door uw gastheer of gastvrouw een mailtje
te sturen, of misschien wilt u alleen maar uw verhaal gewoon een
keertje kwijt, aan zomaar iemand.
Uw gastvrouw:Ruth


~*The Core of Life is LOVE*~
Mail naar:Ruth
---
---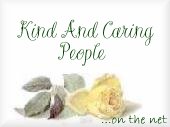 Ruth
Is A Member Of
Kind And Caring People
On The Internet!
---
---